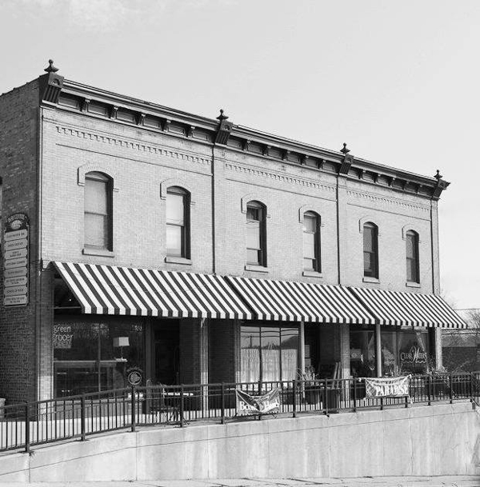 Green Grocer
23 W. Geneva Street

p.o. box 612 ( for mailing)

Williams Bay, WI 53191

262 - 245 - 9077

HOURS:

Monday - Thursday 9 am - 7pm
Friday: 9 am - 8 pm

Saturday: 9 am - 7 pm
Sunday: 9am - 6 pm

Clear Waters Salon & Day Spa owners, Jennifer Veith and Dawn Marie Mancuso, have decided to expand their vision in 2004 by offering locals, visitors and foodies the opportunity to shop their organic and locally produced products in a boutique like setting.

Located in the historic Bay Centre building downtown Williams Bay, the Green Grocer offers everything from organic and locally produced beef, poultry, dairy, fresh produce to packaged and bulk items such as; legumes, pastas, coffee, herbs and spices. Other items include organic baby food, body, skin, hair and home care products as well as a line of Gluten-free items. A nice selection of boutique wines and artisan beers are available with tastings every Saturday afternoon.

Most importantly, the Green Grocer wants customers to know that their goal is to "fulfill customer's needs" by making available custom orders of the products they carry. Should you find you are in need of an item not currently offered, every effort will be made to locate a local and or organic source for you.
Contact Me
Jane Larson
Williams Bay, WI 53191
Facebook